Your Vehicle Deserves the Best Auto Care from Wayne's Automotive Center in Reno Nevada
I know it's cold, but don't forget that your vehicle needs auto maintenance during the winter months. Here are a few recommended auto maintenance tips you should have done during the winter season in Reno Nevada.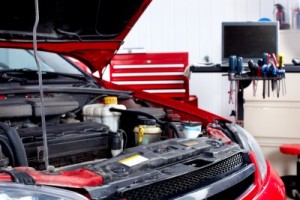 According to an article at carcare.org, "6 Auto Maintenance Tips to have Done Before the New Year Arrives"
"The Car Care Council recommends a six-point vehicle check before the New Year arrives:
Battery – Keep the battery connections clean, tight and corrosion-free. Cold weather is hard on batteries, so it's wise to check the battery and charging system for optimum performance. Because batteries don't always give warning signs before they fail, it is advisable to replace batteries that are more than three years old.
Antifreeze – Antifreeze (coolant) should be flushed and refilled at least every two years in most vehicles. As a reminder, do not add 100 percent antifreeze as full-strength antifreeze actually has a lower freeze point than when mixed with water.
Brakes – Have the brake system checked. Brakes are critical to vehicle safety and particularly important when driving on icy or snow-covered roads.
Tires – Check the tire tread depth and tire pressure. If snow and ice are a problem in your area, consider special tires designed to grip slick roads. During winter, tire pressure should be checked weekly as tires lose pressure when temperatures drop.
Oil – Be diligent about changing the oil at recommended intervals and check the fuel, air and transmission filters at the same time. Consider changing to low-viscosity oil in winter, as it will flow more easily between moving parts when cold. In sub-zero driving temperatures, drop oil weight from 10-W30 to 5-W30 as thickened oil can make it hard to start the car.
Wiper Blades – Cold weather can affect the life of windshield wipers, making the rubber hard and brittle and increasing the potential for cracks. Wiper blades that are torn, cracked or don't properly clean your windshield should be replaced. Some manufacturers offer special winter blades that have a rubber boot covering the arm assembly to keep snow and ice out. When changing the blades, have the windshield wiper system nozzles cleaned and adjusted if necessary, and check the fluid level in the windshield washer reservoir."
To read the entire article click here:
For the best auto repair shop in Reno Nevada visit WaynesAutoCenter.com for more information on our services, hours, and location.