We base 90% of our driving decisions on vision. Anything that impedes your vision can affect your driving safety – including a dirty windshield. In that sense, your wiper blades are an essential safety system.
Most Reno and Sparks drivers will wait until their wipers have failed before they replace them. It seems like your wiper blades are always at their worst when you need them the most. Then they find themselves in a driving situation around Nevada when they need forward visibility only to discover that their wipers are worn or maybe even torn and can't clear snow or rain from the windshield. But windshield wipers are like most other vehicle parts– they require regular attention to perform their best.
You should replace your wiper blades two times a year; ideally in the spring and the fall. If it's going to be an unusually harsh winter in Nevada, you may even want to get specialized winter blades in the fall. These specialized blades are made to resist freezing.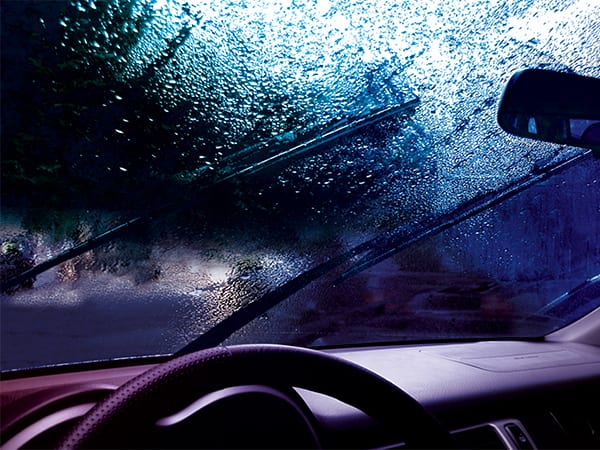 If you are in an area that endures cold weather patterns, such as Northern Nevada, do not use your wipers to clean off snow and ice. That'll tear up the blades and cause them to wear out more quickly. It may even damage the wiper motor.
Changing Your Wipers Blades
Replacing your wiper blades is usually a simple job. You might say, "there is no way I can do that," and that's ok. The friendly professionals at Wayne's will help you replace them when you come in for a check. If you want to attempt to change the wiper blades yourself, then we will give you a simple guide to follow. Also, view our other blog article "Sparks Auto Care Tip: Windshield and Wiper Blade Auto Maintenance" for additional guidance.
Here are four steps to replacing your wiper blades.
Over time, wiper blades become hard and brittle and then tear. They also lose their flexibility and do not cover the windshield adequately.
Not only can worn wiper blades be a safety hazard, but they can also scratch up your windshield. You wouldn't want to replace your entire windshield just because you ignored such a little part. New windshields can be a significant cost.
1. Measure Your Blades
Measure the wiper blade length or check your car's owner's manual for the correct blade size. You may even find some great deals at stores like Costco!
2. Remove The Old Wiper Blade 
The wiper arm the blade is attached to usually lifts up off the windshield allowing you to remove the wiper blade quickly. Often, there is a small tab on the wiper blade. Press the tab down to slide off the wiper blade. Again, your car manual may have specific instructions on how to remove the wiper blade.
3. Attach The New Wiper Blade
Now that you have removed the old blade you can pull the new wiper blade onto the wiper arm. You should hear a click. A click means the wiper blade seated correctly. Repeat this process on each Place the wiper arm back down on the windshield and you ready to go.
4. Test That Everything Works Correctly
Lastly, test the wipers after installation. It's better to do it now, when it's convenient, as opposed to during the middle of a storm.
Taking these easy steps can help make sure your wipers are working efficiently and maximize your visibility for safer driving.
Replace worn blades right away. Our professionals at Wayne's Automotive Center can provide you with a high-quality replacement blade. Our costs are about the same as in the store, but we include installation at Wayne's Automotive Center in Sparks.
Of course, you also require windshield washer fluid to help your blades do their job. Even though Wayne's Automotive Center will top off the washer fluid with a full-service oil change, it is a good idea to keep extra fluid at your residence, or in the vehicle if you are on a long trip.
Always use windshield washer fluid. Plain water, even that fancy bottled water, may freeze in the fluid reservoir or on the windshield itself, making things worse. Besides, water won't do an adequate job of cleaning your windows.
And remember that some vehicles have two reservoirs: one for the windshield and one for the back window, which may be under the hood or somewhere in the back.
As an essential safety system, replace your wiper blades BEFORE they fail. Test your wipers at least once a month. If they are not doing the job and you would instead not perform the work yourself, your friendly and professional Wayne's Automotive Center service advisor can replace them for you.
Give us a call.