Winter Car Preparation – Is Your Vehicle Ready?
When winter approaches in Northern Nevada, Reno and Sparks residents break out the sweaters, coats, boots, and mittens. We want to be ready for NV winter conditions. Your winter car preparation needs to happen as well. The last thing Reno and Sparks residents want is to get stranded out in the cold. A safe and reliable car is a good idea, and that means catching up on any deferred winter maintenance. In the winter the stakes are higher in the cold NV months. Here are some things that you need to accomplish to ensure a vehicle is ready for the winter months.
Did You Check Your Antifreeze?
Did you check your antifreeze? Antifreeze levels may seem obvious, but you'd be surprised at how many people forget this simple thing. If the fill is too low, you will have minimal protection against frozen engines, radiators, and hoses. Low antifreeze levels are also responsible for helping to keep you warm. In this scenario, check your levels and see if they need to be topped off. If your fill levels are ok, it could be a sign of a thermostat issue. At Wayne's Automotive Center in Sparks, we can help diagnose and fix a problem with the thermostat. It also may be time for a cooling system service.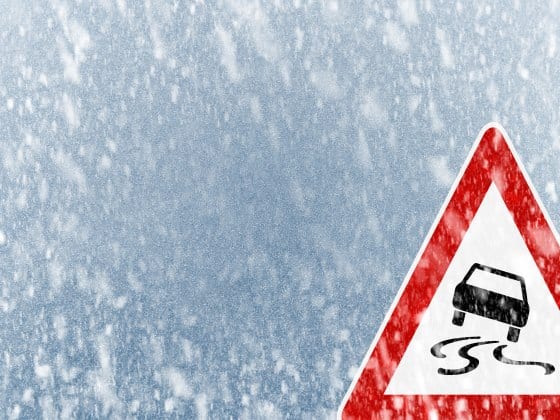 Don't Forget Your Brakes – Stopping Can Be More Difficult In The Winter
In the cold months around Reno and Sparks, one of the first things that concern us is stopping in time when it's icy out. The first thing to consider is to slow down and allow yourself a lot of room to come to a complete stop. Of course, your brakes need to be in good working order. A detailed brake inspection will help reveal how much brake pad life remains. Your friendly and knowledgeable Wayne's Automotive Center service advisor can tell you if it's time to replace your brake fluid. It accumulates water over time which messes with your stopping power.
A Charged And Strong Battery Is Another Winter Car Preparation Tip
It is also an excellent idea for Truckee Meadows residents to have their battery tested. Colder temperatures reduce a battery's cranking power. When your battery is not at full strength, it may fail on the day you need it most. You don't want a dead battery in a snowstorm.
Wayne's Automotive Center Can Help You Prepare Your Car For Winter
Finally, let's talk about the emergency prep kit. You need to have a blanket or something to keep you and your passengers warm if you get stranded on a remote Nevada road. If you are venturing out around the state, keeping a good supply of items is essential items, especially in the outlying areas. Keeping your gas tank at half full is a good idea in case you get stuck and need to run the car to stay warm, which will also help keep your gas lines from freezing up.