As temperatures continue to cool down in Reno, you may want to think about getting your vehicle in tip-top-shape for the winter season. Here are car maintenance tips for the winter season.
According to an article at bankrate.com, "Getting Your Car Ready for the Winter Season"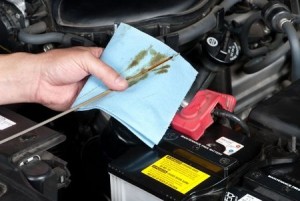 "Fill up your fluids properly. Not maintaining your fluid levels or doing so with the incorrect mixture can lead to numerous expensive repairs. Keep your windshield-washer fluid reservoir full using an antifreeze version in the winter to ensure your reservoir doesn't freeze and crack and your washer pump continues to operate properly? Monitor engine coolant to ensure it's the right strength and in good condition. Coolant needs to contain the proper amount of antifreeze to ensure it doesn't freeze and cause cracks, but too much antifreeze in the coolant can prevent proper circulation and cause heating problems. If temperatures are very cold, keep your gas tank at least half full to prevent the fuel lines from freezing, and fill up if you are going to be leaving the car parked for a long period. Consider using a lighter-weight or synthetic engine oil and transmission fluid to reduce wear on these components during extreme temperatures.
Watch the road. There are all sorts of hazards in winter that are rarely problems at other times of the year. Watch the road for potholes and be prepared to avoid them whenever possible. The deep ruts can result in unbalanced tires, bent rims and axles, and broken springs as well as out-of-alignment cars. Keep your eyes open for snow and ice sliding off other cars as they drive down the road. Both can cause serious damage if they hit your car as well as an accident if you swerve to avoid the debris. Remember, too, that bridges and overpasses freeze before pavement, so use caution driving over them." To read the entire article click here.
Wayne's Auto Center offer auto repairs at reasonable prices, with the quality workmanship you would expect from an established auto shop. For more information on our auto repair services contact Wayne's Automotive Center at 775-356-6996 or visit waynesautocenter.com.