Do you follow the recommended auto maintenance schedule in your cars manual? Let's take a look at the importance of auto maintenance to prolong life of your vehicle.
According to an article at carserviceprices.com, "Auto Maintenance Tips"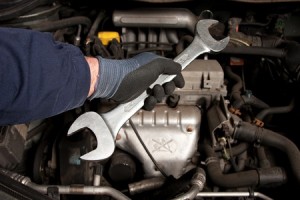 "If you don't follow your manual's recommended maintenance schedule numerous problems will crop up. For starters, putting off replacements leads to faster and more serious deterioration and more costly repairs. If you don't replace those hoses now, it could lead to complications that affect other components of the car and make things worse.
Procrastinating on repairs could also lead to accidents on the road. As any car owner can tell you, you can sense if there's something wrong like squeaky brakes, the handling isn't as smooth or the engine makes unusual sounds. No matter what the problem is, it's important that you have it checked out as soon as possible because it could be symptomatic of something serious.
If you don't subject your car to regular maintenance, even the simplest problems will get worse and spread to various parts of the car. A small issue can be repaired quickly, but if left untreated will lead to severe damage.
How to Save Money on Maintenance
The reason why car owners put off repair and maintenance has to do with the cost, but there are many ways you can save. For instance, most car service facilities today offer discounts and coupons for regular customers, so if your car is serviced in one location you'll be entitled to a discount.
Second, be proactive and work on prevention rather than repair. If you follow the maintenance schedule in the car manual, you'll reduce the odds of a major problem cropping up unexpectedly. You should also inspect the fluid levels and components both inside and outside the car.
If you're not familiar with these components have your car inspected by a licensed and trusted car mechanic. In fact it's a good idea to have the car checked on a monthly basis or after a hard drive to make sure nothing has worn out and replace anything that needs replacement." To read the entire article click here.
For quality auto care from a Napa AutoCare Center Wayne's Automotive Center in Reno is you're trusted auto repair shop. For more information contact Wayne's Automotive Center at 775-356-9366 or visit waynesautocenter.com.