Not sure what kind of fuel you should use in your vehicle? Here are tips on understanding the difference between fuel ratings at the gas tank.
According to an article at tesonautorepair.com, "Gas Fuel Tips"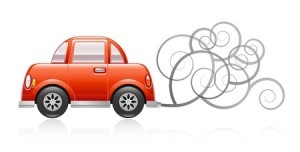 "What do the numbers on the gas pump mean?
When you stop at the pump, the numbers indicate the octane rating of the fuel. This rating (87, 89, 93, etc.) relates to its ability to be compressed in the engine without igniting prematurely.
In a typical engine, gas and air are combined in the cylinders then compressed into a smaller volume. Once compressed, the fuel is ignited with a spark plug to create the combustion that powers your vehicle.
But different engines compress the fuel and air at varying ratios – high performance engines often have higher compression ratios that gives your vehicle higher horsepower.
The octane grade relates directly to the compression in the engine. Higher octane gasoline can withstand more pressure and compression without spontaneously igniting." To read the entire article click here.
For all your auto repair needs in the Reno area Wayne's Automotive has you covered. For more information contact Wayne's Automotive Center at 775-356-6996 or visit WaynesAutoCenter.com.