Are you in the market for a new vehicle? When you make your new vehicle purchase will that also include an extended warranty? Let's take a look at when it's best to purchase an extended warranty.
According to an article at autocreditexpress.com, "Understanding Your Service Contract"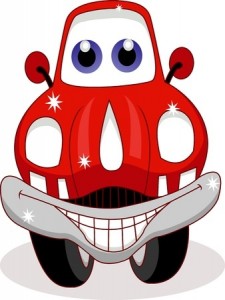 "Auto service contracts cover vehicle repairs far beyond the length and limits of routine manufacturers' warranties. The majority of them are sold at automotive dealerships at the point of sale, although you can shop different providers to find the best price. They are available for both new and used vehicles.
The latest data from Experian Automotive shows that 86.6% of new vehicles are bought with financing, as are 55.3% of used vehicles. Financing requires a long-term investment, and a service contract is a long-term measure to give a vehicle extra protection.
When to Buy a Service Contract
Service contracts are optional. Some buyers may not opt for one, but for others, they can be exactly what they need. Whether or not one is right for you is your decision. As Stacy Johnson of MoneyTalks News has said, "there are two types of people: those who can't stand the idea of unexpected expenses, and those who can't stand the idea of paying for protection they don't need."
Purchasing a service contract is always going to be a bit of a dice roll, but there are still circumstances when the right choice is more obvious.
For example, if you are buying a used car and you are operating on a tight budget, you may feel more comfortable with a service contract to fall back on. For these consumers, a costly repair could create a ripple effect that has long-term repercussions.
But if you are leasing a vehicle, or if you are buying a new car that's known for its reliability, it may be more cost-effective for you to skip the extended warranty." To read the entire article click here.
For all your auto repair needs in the Reno, Nevada area Wayne's Automotive has you covered. For more information contact Wayne's Automotive Center at 775-356-6996 or visit WaynesAutoCenter.com.