Do you know how often you should rotate your tires? Learn more about rotating your tires and how often you should get it done.
According to an article at cars.com, "Rotating your Tires"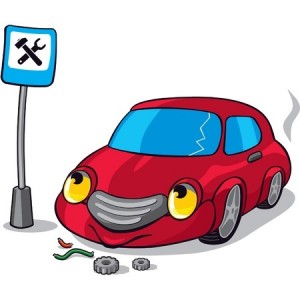 "Whether your vehicle has front-,rear-, all- or four-wheel drive, your tires benefit from a change of scenery from time to time because the weight and workload they carry is unevenly distributed among the four wheels. That makes them wear unevenly.
A majority of vehicles on the road are front-wheel drive or have all-wheel-drive systems that operate in front-drive most of the time. The front tires carry an extraordinary load on those vehicles.
First, they carry far more weight than the rear tires because the engine and transmission are usually mounted transversely over the front axle. When you apply the brakes, more weight shifts forward, further adding to the load. The front tires also endure wear and tear from powering and steering the vehicle, and they bear the brunt of cornering forces, when weight shifts to the outside of a turn. In contrast, the rear tires on front-drive vehicles are just along for the ride.
Rear- and four-wheel-drive vehicles spread more of the load to the rear tires because they drive the vehicle, but the fronts still carry a significant burden, including steering and more weight.
How frequently tires should be rotated depends on the vehicle and the manufacturer's recommended interval, which should be listed in the service section of the owner's manual. A good rule of thumb is to rotate them at least as often as you change the oil, or more often if the oil-service interval is, say, 10,000 miles. For example, if you drive 12,000 to 15,000 miles per year, you should rotate the tires twice a year.
The rotation pattern also depends on the vehicle, but for most front-drive vehicles a typical pattern is to move the front tires to the rear on the same side and crisscross the rear tires to the front. The pattern might be different for rear- and four-wheel-drive vehicles and will be different on cars that have directional tires or different size tires in the front and rear." To read the entire article click here.
For all your Reno auto repair needs contact Wayne's Auto Center at 775-356-6996 or visit waynesautocenter,com.