What You Neglect When You Repair Your Vehicle Yourself 
When it comes to saving money on auto repairs you may want to think twice about becoming a DIY. Here are top reasons why you should have a reputable auto repair shop maintain the repairs.You'll thank yourself in the long run.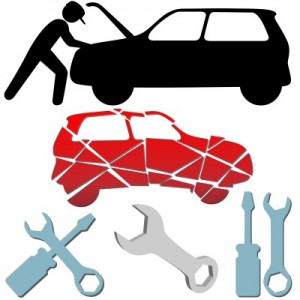 According to an article at californiademocrat.com, "Don't Try This at Home"
"When the automotive website AutoMD recently quizzed both groups, they found that do-it-yourselfers tended to save money on auto repair while those who patronized repair shops spent more than average on maintenance and repairs.
But it wasn't just a case of saving money on labor. The do-it-yourselfers tended to avoid common mistakes that run up the cost of owning and operating a vehicle. Even if you use a repair shop, avoiding these mistakes, it seems, will help you save money.
Neglecting preventative maintenance and minor repairs
Ignoring simple preventative maintenance, like changing the engine oil and filter, could damage your engine and replacing that engine could cost thousands of dollars. It can mean the difference in getting another four or five years out of your vehicle. Failing to make minor car repairs today, such as replacing a thermostat or front brake pads, could mean more expensive repairs tomorrow.
Other simple, but important, repair and maintenance tasks car owners can do on their own – or have a mechanic perform at an affordable price –include changing the transmission fluid; checking the coolant level, mixture, and condition, and checking the vehicle's tire pressure on a regular basis.
Not asking for your parts back
If a part needs to be replaced on your car, always ask for your old part back; simply ask the mechanic to place the old part in the new part's box. Unfortunately, some dishonest repair shops may charge you for work that was not done or repairs that are not necessary. Asking for your old parts back confirms that the new part was actually installed, and it keeps the mechanic from replacing a part that is still good." To read the entire article click here.
For quality Reno auto repair service contact Wayne's Automotive Center at 775-525-9366 or visit waynesautocenter.com for more information on our auto repair services.