What Fall Auto Maintenance Have You Had Done in Reno Nevada?
It's that time again for auto maintenance? Before winter season is in full bloom here are tips that you should have a qualified auto technician inspect.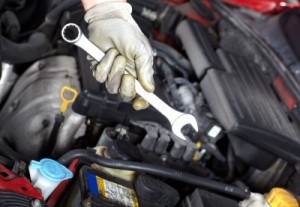 According to an article at ncbuy.com, "Auto Repair Service"
"Your vehicle made it through summer, but don't pat yourself on the back just yet – winter's coming! Whether it's a matter of repairing the wear and tear of summer or getting ready for those colder days ahead, autumn is the ideal time for automotive maintenance and repair.
Here are some tips from the pros at the National Institute for Automotive Service Excellence (ASE) about getting your vehicle ready for winter.
Read your owner's manual and follow the manufacturer's service intervals.
Replace worn wiper blades and keep plenty of washer fluid on hand to fight road salt, grit and other grime.
Replace worn tires with all-season radials or snow tires, as conditions warrant. Don't forget to check the spare tire and the tire jack.
If you are not a do-it-yourselfer, find a repair shop with a courteous staff, qualified technicians and modern equipment. Look for repair facilities that employ ASE-certified automotive technicians to do those jobs you cannot or do not want to perform.
Engine performance problems such as rough idling, poor acceleration or hard starts should be corrected before cold weather sets in. (You'll get better gasoline mileage, too.) To read the entire article click here.
Need a reputable auto repair shop in Reno? For more information contact Wayne's Automotive Center at 775-525-9366 or visit WaynesAutoCenter.com.