What Condition is Your Car Battery?
October is here the chill is in the air. Did you know that now is the right time to have auto maintenance? To ensure auto safety don't forget to have your vehicles battery inspected.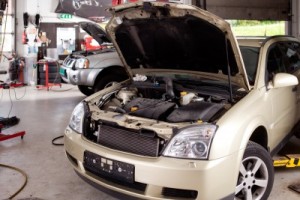 According to an article at sheltonherald.com, "Auto Battery Care"
"Ensure your car battery is properly charged
Extreme temperatures break down car batteries internally and can accelerate the rate of corrosion on battery terminals. This causes insufficient electrical power and the risk of being stranded without warning. At every oil change, check the battery cables; ensure they're securely attached to the terminals. If there are signs of corrosion, clean them with a baking soda paste. The best way to remove external corrosion is to disconnect the cables to clean the hidden areas where they contact the battery terminals. Most car batteries have a three-to-five-year service life, depending on local climate and vehicle use. If your battery is getting old, have it tested at AAA Approved Auto Repair shop or by using AAA Mobile Battery Service to determine if it needs to be replaced." To read the entire article click here.
For the best Reno auto maintenance service contact Wayne's Automotive Center at 775-525-9366 or visit WaynesAutoCenter.com.