Even Pilot's Follow Procedures
All Pilots in Nevada follow a specific checklist before they fly. They have lists for most aspects of flying. When you are floating above the earth on air, you want to make sure there is a predictable outcome. The outcome could be disastrous if a pilot fails to follow a single step. Checklists are a great tool to help ensure that required actions are not forgotten.
That is why Reno and Sparks automotive service centers including Wayne's Automotive Center follow certain procedural standards for each service they perform. At Wayne's Automotive Center we train our technicians to follow correct procedures. They follow the procedures step by step, the same way each time. By training to procedural standards, our service center can make sure the job is done right every time. Our goal is to make sure Wayne's customers leave happy with how their vehicle performs.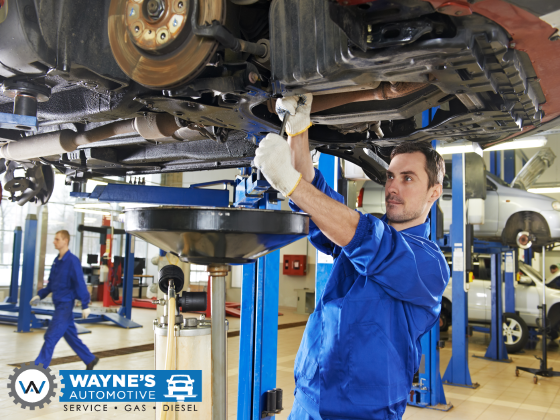 Quality Repair Shops Train Their Employees
Each company trains its technicians to standards. The Nevada auto industry is always committed to excellence and standards that encourage service centers throughout Northern Nevada to apply the same rules to each vehicle they service.
Procedures On Severity Of Auto Issues
An example is how Wayne's Automotive Center assesses the severity of issues and describes their recommendations. If your service advisor tells you that a replacement or repair is required it must meet the following criteria: If you hear that a part on your vehicle needs replacement or repair should meet the following standards:
1. The part in question no longer performs its intended function
2. The piece does not match a design specification
3. The component is missing
They may also suggest repairing or replacing if:
1. The part is just above discard specifications or likely to fail sometime soon. These conditions indicate a component is approaching the end of its useful life.
2. A customer requests a change due to performance or a particular type of ride.
3. To comply with regulations
Everyday Situations
1. A technician finds that the exhaust pipe is leaking because it rusted through. This situation is a case where the part has failed and needs replacing. If the piece were just oxidized but would probably need replacing soon, the technician would recommend replacing the exhaust pipe. The exhaust pipe in this situation has reached the end of its useful life. It may be more convenient to repair the part now than come in later when it fails.
2. In another situation, suppose a driver wanted to upgrade the handling of their vehicle. Our technicians may suggest replacing the shocks with higher performing models. This scenario would be to satisfy the customer not because they have failed.
If a repair creates or continues an unsafe condition, the local shop under these guidelines is required to refuse partial service. Customer safety is our priority.
Here is a situation that falls under this assumption. A customer has a crack in their brake rotor. If the customer didn't want to replace the rotor because of costs and instead wants new brake pads, then the shop under these guidelines must refuse the repair. These types of conversations can be hard to have with customers, but it's also comforting to know that local service providers have guidelines that help guide them. Ultimately, the safe operation of a vehicle is our top priority. So don't just blow off your technicians recommendations! There is usually a good reason for them.
The Nevada automotive service industry and Wayne's Automotive Center want the best for you and for you to keep coming back.