Warning Signs That Your Vehicle Needs to Be Checked By a Mechanic in Reno 
Do you know how to identify that car trouble may be around the corner? Here are warning signs that may indicate that it may be time for a tune up.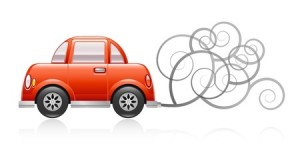 According to an article at ehow.com, "Signs That You Need to Take Your to the Repair Shop"
"If you experience a squealing sound when turning the steering wheel, this could be a sign of low power steering fluid level. Check the dipstick to see you need to add more fluid to the correct level. If there is a grinding sound or stiffness when turning the wheel, bring the car to a mechanic immediately. The power steering fluid level should be checked regularly, especially if you drive long distances. If the level is unusually low, check under the car for signs of a leak.
Engine: Some signs may indicate that your cars engine needs to be checked by a certified mechanic. Some of the most common signs of engine trouble are difficulties when trying to start your car, the "Check Engine" light stays lit on the dashboard, poor acceleration, stalling or poor fuel economy." To read the entire article click here.
Wayne's Automotive Center employs highly qualified mechanics in the auto industry. For more information contact Wayne's Automotive Center at 775-525-9366 or visit waynesautocenter.com.