Warning Signs of Dishonest Auto Repair Shops
No one likes to be taken advantage of especially when it comes to auto repairs. Learn the warning signs of potential scams in the automotive industry.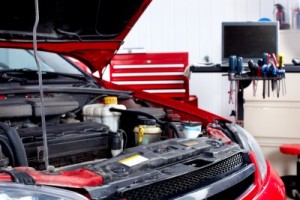 According to an article at napsnet.com, "How to Avoid Auto Repair Scams"
"While no one likes to be overcharged, beware of estimates that are well under market rate. This can be a sign the mechanic is using low-quality or even used parts. Some mechanics use lowball estimates to lure you in for additional repairs that they will tack on later.
• Automotive technology is rapidly evolving and some shops fail to keep up. Without up-to-date diagnostic tools, a mechanic could misdiagnose your problem, which means you'll pay for unnecessary repairs that don't even fix your original problem.
• If a mechanic employs scare tactics or treats you in a condescending way, move on. A reputable mechanic will take the time to explain your options just as a doctor guides you to make the right decision for your health." To read the entire article click here.
For honest, trusted auto repair service in Reno, contact Wayne's Automotive Center at 775-525-9366 or visit waynesautocenter.com.