Want to Avoid Costly Unexpected Automotive Repairs?
Have you ever been in a rush to start your vehicle, but you realize Houston we have a problem? Let's take a look at warning signs that your vehicle needs to be inspected by a reputable auto repair shop.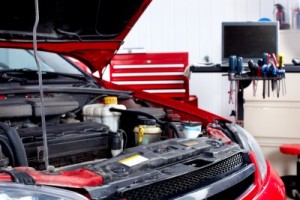 According to an article at wcpo.com, "Warning Signs: Auto Repairs"
"Properly maintaining your car is important in order to extend the life of your car and to prevent unexpected bills that pop up," said Angie Hicks, founder of the consumer group Angie's List.
"But what we find out is many of us don't take care of our car properly. For example, in a recent Angie's List poll, 32 percent of respondents said they get their oil changed regularly, but they skip other services that the manufacturer recommends. This is potentially going to lead to problems. Your best bet is to follow your owner's manual on recommended service intervals."
Angie's List , the nation's premier provider of local consumer reviews, asked highly rated auto care technicians about the warning signs you shouldn't ignore.
Look for these warning signs that your car may need inspection or repairs:
Warning light indicators: If the "Check engine" light or "service engine soon" light illuminates on your vehicle's dash, call your mechanic.
Squealing or grinding sounds when coming to a stop. This can indicate your brake pads, rotors or calipers are on their last leg and need to be serviced as soon as possible.
Oil spots under your car. An oil leak can be dangerous to your car's lifespan. Without proper lubrication from oil, your car's performance is undermined and the engine can eventually lock up." To read the entire article click here.
For skilled Reno automotive repair service Wayne's Automotive Center is your trusted auto repair shop. For more information contact Wayne's Automotive Center at 775-525-9366 or visit waynesautocenter.com.