Want the Best Auto Repair Shop in Reno Nevada?
When it comes to auto repairs in Reno Nevada do you have a reputable auto repair shop that you always use? What makes you choose an auto repair shop is it always based on price or reputation and quality of auto repairs? Here are tips for finding the best auto repair shop.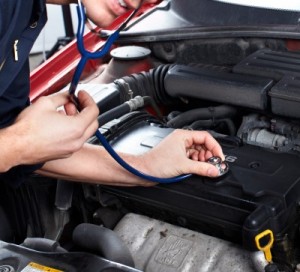 According to an article at greatbearautoshop.com, "Tips on How to Find a Great Auto Repair Shop"
"Finding a good auto repair mechanic should rank second in importance only to finding a good doctor. When you're stranded by the side of the road with a dead vehicle, the importance of a good auto repair mechanic takes on even greater meaning. Unfortunately, not all auto mechanics are scrupulous which means you may get "taken for a ride," literally. What's the best way to find a good auto repair mechanic in times of a car crisis? Here are some tips for finding a mechanic who can get the job done without breaking the bank:
Audra's suggestion
Find a good auto repair mechanic: Look before you need one.
This may be the most important advice of all. Start looking for a competent mechanic before your car decides to die on you. There's nothing more frustrating than having a dead car and no one to call. Chances are you'll flip through the yellow pages and call the first mechanic who can fit you in. Your chances of finding a good one are slim using this approach. As soon as you get a new car or move to a new area, begin your search for a reliable mechanic.
Find a good auto repair mechanic: Avoid dealerships and chain repair stores, if possible.
Auto dealerships will generally do a good job, but you'll be charged premium prices for the job, while the work done at many chain repair shops is of lower quality. Your best bet is to find a reputable independent auto repair shop. A good shop will go out of their way to keep your business since they have to compete with the local chains and dealerships. How do you find a reputable one? Word of mouth is always a good resource. Ask friends and neighbors who have the same model car as you who they would recommend. Don't jump on the first name you hear. Wait until several people recommend a single shop and give that shop a call. Make sure they work on your model of car.
Find a good auto repair mechanic: Ask your friends, co-workers and neighbors for a recommendation. Who do they use and trust?"
If there's a group that knows cars and the importance a good auto repair service, it's the members of antique car clubs. Call local car clubs in your area and ask for a local referral. This is particularly important if you happen to have an antique car yourself."
Wayne's Automotive Center has been serving the community in Reno Nevada for many years, visit WaynesAutoCenter.com for more information.