Understanding Warranties and Auto Service Contracts
Are you thinking about purchasing a new vehicle with a warranty or service contract? Here are tips to help you understand the difference between the two agreements.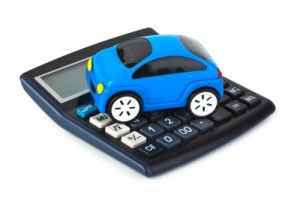 According to an article at consumer.ftc.gov, "What is Really Covered in a Warranty or a Service Contract"
"Protecting Your Auto Repair Investment  

What warranties and service contracts apply to vehicle repairs?
Warranties
There is no "standard warranty" on repairs. Make sure you understand what is covered under your warranty and get it in writing.
Warranties may be subject to limitations, including time, mileage, deductibles, businesses authorized to perform warranty work or special procedures required to obtain reimbursement.
Check with your state Attorney General or local consumer protection agency for information about your warranty rights.
Service Contracts
Many automobile dealers and others sell optional contracts — service contracts — issued by vehicle manufacturers or independent companies. Not all service contracts are the same; prices vary and usually are negotiable. To help decide whether to purchase a service contract, consider:
Its cost.
The repairs to be covered.
Whether coverage overlaps coverage provided by any other warranty.
The deductible.
Where the repairs are to be performed.
Procedures required to file a claim, like prior authorization for specific repairs or meeting required vehicle maintenance schedules.
Whether repair costs are paid directly by the company to the repair shop or whether you will have to pay first and get reimbursed." To read the entire article click here.
For honest and skilled automotive professionals in the Reno area, Wayne's Automotive Center is your trusted auto repair shop. For more information contact Wayne's Automotive Center at 775-525-9366 or visit waynesautocenter.com.