Trusting Your Auto Repair Shop in Reno Nevada
Ever wonder about the importance of having a great relationship with your auto repair shop in Reno Nevada? Learn about one man's journey on how he trusted his auto repair shop mechanic.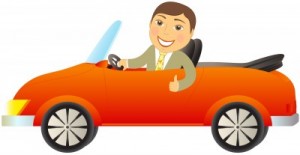 According to an article at wickedlocal.com, "Car Repairs"
"Our relationship began when I brought one of my cars to Chuck for a minor repair. While I was there, I mentioned in passing that both the dealership and another car repair center told me that a major, expensive repair was coming up very soon. Chuck responded by telling me that the repair wasn't due for another 30,000 miles. With that, Chuck became my new best friend.
There have been several instances over the years where I was positive that my car needed a pricey repair, only to be told by Chuck that the problem was a minor one: I was pretty sure my car needed new brakes; it was a frozen pin. My husband thought our van needed new shocks; there wasn't enough air in the tires. Granted, we've had our fair share of big-ticket repairs, as you'd expect with cars as old as ours. I took my Saturn in for an oil change prior to a long car trip, only to discover that the car was unsafe to drive. But because of the trust that's been built, we know that when Chuck says, "This needs to be done," it needs to be done."
To read the entire article click here:
For an auto repair shop in Reno Nevada that's trusted by thousands of customers over the years visit, WaynesAutoCenter.com and schedule your auto maintenance at Wayne's Automotive Center.