Tips On the Importance of Maintaining Regular Auto Maintenance Records
When you have auto repairs done, do you always keep your receipts of repair work completed? Learn the reason behind the importance of keeping your auto repair receipts handy.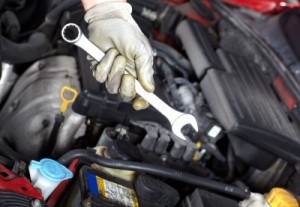 According to an article at occupyamarillo.org, "Do You Keep Your Auto Repair Receipts?"
"Have your receipts from auto repairs in an accordion file inside your car. With this type of file, you can separate them chronologically, by type of maintenance and by repair, all in one place. Whichever method you utilize, maintaining a record of the auto repairs you have will significantly help your mechanic whenever your vehicle needs more repairs. In addition, it will help you know if a certain repair did not live up to your expectations. This will be valuable to you.
If the mechanic provides a quote that goes over $200, get a written estimate. Having written documentation is useful should you need to complain down the road. In addition, your mechanic will likely not perform unnecessary repairs whenever he or she already has a written quote.
If an auto body shop does good work for you, then you need to return there every time. Developing a camaraderie will ensure that the mechanic does his best work. You might also receive a loyalty discount." To read the entire article click here.
Wayne's Automotive Center delivers only the best Reno auto repair service. For more contact Wayne's Automotive Center at 775-525-9366 or visit  waynesautocenter.com