Tips on How to Save Money on Auto Repairs in Reno Nevada
Have you ever felt that you overspent on auto repairs? Did you know that one way to save money on auto repairs is to start by being well-informed?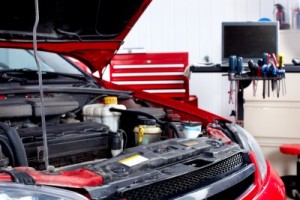 According to an article at foxbusiness.com, "Have You Read Your Owners Manuel?"
"For many car owners, especially those with newer vehicles, most of their visits to the repair shop will be for maintenance, whether it's new brake pads or an air filter. Because of that, auto experts say one of the best defenses from being scammed is to read your owner's manual.
"You need to know when scheduled services are due," says Charles Sanville, a Raleigh, N.C., mechanic and blogger at HumbleMechanic.com. "You need to know that at 30,000 miles your car needs to have an oil change and the tires rotated so a dishonest mechanic doesn't do it at 5,000 miles."
Although the car manual can be intimidating, auto repair experts say it's a free and worthwhile way to make sure your mechanic isn't selling you things you don't need.
"Mechanics try to upsell all the time," says Lauren Fix, a Buffalo, N.Y.-based automotive expert . "Go off your manual unless there's a problem that needs to be fixed."
Sanville says to keep in mind that car repairs and maintenance are not always black and white. For instance, if you live near the beach, you may have to change your air filter sooner than the manual calls for." To read the entire article click here.
For excellence and outstanding auto repairs Reno, contact Wayne's Automotive Center at 775-525-9366 or visit waynesautocenter.com.