Tips on How to Find an Auto Repair Mechanic
Finding a good auto mechanic for scheduled auto maintenance and repairs can be a daunting task. Here are tips on how to find a knowledgeable auto mechanic.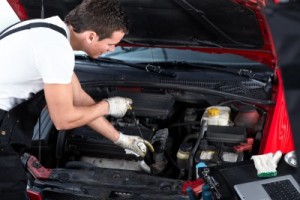 According to an article at edmunds.com, "Searching for an Auto Repair Mechanic"
"Here are a few tips to help you narrow down your mechanic search. Type "auto repair" into the search field and enter your ZIP code. You can filter the results based on distance, most reviewed and highest rated. The goal should be to find a place that strikes a balance between a good rating and a substantial number of reviews. For example, a place may have a glowing review, but if it's the only review, that customer's experience might not be the same as yours. Or worse, it could be a misleading review from an employee or business owner.
Yelp has an algorithm that helps it spot misleading reviews, but sometimes they can slip by undetected. That's why it is important not to put too much stock in one review. Instead, see what patterns emerge after you've read numerous reviews. Look for reviews that are specific and give plenty of details about the users' experiences.
Sometimes, the owner of an establishment will reply to a review. This response can either be a thank you to someone for a good review or a defense or apology if the review was a negative one. Either way, we consider a thoughtful reply a good sign — particularly in response to a negative review. It shows that the business cares about its reputation." To read the entire article click here.
For a Reno auto mechanic that you can trust, contact Wayne's Automotive Center at 775-525-9366 or visit waynesautocenter.com.