Tips on How to Avoid Unnecessary and Costly Manual Transmissions Repairs in Reno Nevada
Do own a manual transmission in Reno Nevada? Here are tips to help you avoid costly manual transmission repairs and your wallet will thank you in the end.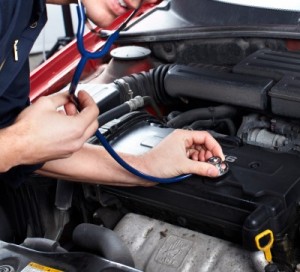 According to an article at motorist.org, "How Do You Treat Your Transmission?"
"The top tip we can offer the new drivers that decide to go manual is to avoid costly manual transmission repair by learning with someone who is an experienced driver.
While learning here are the top mistakes to avoid expensive manual transmission repairs:
#1 Do not downshifting to brake
If you downshift, your car will slow its pace, and you will hear your engine get louder. This is called down shifting and this puts unnecessary stress on your transmission. Doing this repetitively will wear out your manual transmission faster than using your brakes will wear out your brake pads.
#2 Do not "Ride the Clutch"
While driving people with manual transmissions shift gears a lot, it is important that while shifting, you let go of the clutch completely every time. Riding the clutch means that the driver keeps applying pressure on the clutch or will rest their foot on the clutch pedal. Riding the clutch will wear it out prematurely."
To read the entire article click here:
If you're having transmission problems and you want the best auto repair shop in Reno Nevada; visit WaynesAutoCenter.com for more information.