Timing Belt Replacement Costs
Understand Timing Belt Components To Understand Replacement Costs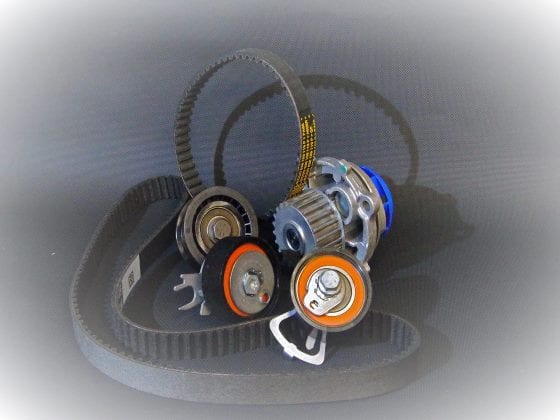 Unfortunately, most drivers are not aware they will have to deal with timing belt costs at some point. It's better to understand necessary expenses before they become a significant problem for a vehicle's owner. Most reputable Sparks Auto Care shops will provide detailed explanations of any costs associated with timing belt maintenance. For timing, you should consult your owner's manual for the recommended replacement schedule. Of course, Wayne's Automotive Center can also help you diagnose a belt problem. We can tell you if a belt has been replaced recently or is showing signs of excessive wear.


The Components That Affect Timing Belt Costs
Timing Belts and Timing Chains
The most common type of sync belt in modern cars is a timing belt. Timing Chains are another type of sync belt in vehicles and are often more reliable than fiberglass or Twaron/Kevlar belts. Replacing a timing chain is not usually required as often as a fiber toothed timing belt. Timing belts are typically replaced anywhere between 60,000 – 105,000 miles. Often vehicle owners do not know how to tell if the timing belt is old or new. The point is that you will want to replace your toothed belt before it breaks, as repair costs would be far higher after such an event. Fortunately, most modern timing belts are relatively inexpensive parts.
Timing Belt Tensioner
Most auto repair shops will want to replace the tensioner along with the drive belt. The tensioner applies the appropriate pressure to the timing belt, so it doesn't slip or derail from the pulleys. If a tensioner is not adjusted correctly, it can cause excessive belt wear or even belt failure due to whipping. A familiar wining noise is the result of a tensioner that is too tight.
Water Pump, Seals, Serpentine Belt
Because of the difficulty in accessing the timing belt or chain, most manufacturers will recommend replacing other components at the same time as the sync belt service. These components often include the water pump, gasket or seals, and possibly a serpentine belt which can power various other components attached to the engine. You may not want to replace these parts at the same time due to their costs, but a failure of one of these components later will undoubtedly be expensive due to the labor required to re-access the area.
Timing Belt Labor Costs
As with any auto maintenance task, there will be the associated labor costs. Labor costs can vary based on the type of work performed and whether you are working with a certified mechanic. Work estimates should not be a surprise. At Wayne's Automotive Center we are always transparent with estimated labor costs. If something else is spotted that may require additional attention and labor, you will still have a choice in what work we will perform.
The Cost Of A Timing Belt Failure
It may be costly to replace your timing belt but consider the cost of a drive belt failure. If you own a vehicle with an interference engine, the timing belt will ensure that the valves open and close synchronously without allowing the valves to strike the piston. If the belt fails with this type of engine, you could experience catastrophic damage to the engine pistons. Complete engine overhaul and replacement will be far more costly to fix than a routine sync belt replacement. Don't skimp on your auto repair and maintenance.  Let the experts at Wayne's Automotive Center keep your car in tip-top shape.  Remember, timing belt costs may hit you in the pocketbook, but a little preventative maintenance can spare a more expensive engine replacement down the road.