Time for Seasonal Auto Maintenance in Reno 
Did you know that seasonal vehicle maintenance prolongs the life of your vehicle? Learn about the importance of seasonal auto maintenance not only benefits your vehicles performance, but your wallet too.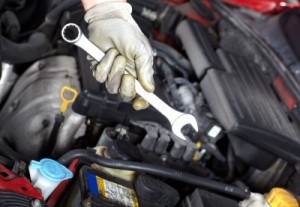 According to an article at news.carjunky.com, "As the Seasons Change, Don't Forget About Your Vehicle Maintenance"
"Experts advise that seasonal car prep should go beyond the basic wash and wax.
With that in mind, consider these car care tips for keeping your vehicle looking and running in tip-top shape.
Check Tire Tread Depth: To check tread depth, look inside the grooves on the tire. At every six to 10 inches, a raised wear bar will appear, and if the tread is worn to the same height as the bar, it's time to replace the tire. Make sure to check for wear at several spots on each tire, as wear may not always be even. If new tires are needed, be sure to follow your vehicle manufacturer's recommendation for size and type of tires, as the wrong tire can hurt vehicle handling. 
Verify Battery Strength: Don't assume all is well with the car battery just because your vehicle starts. While some drivers may be able to check their own battery, this is usually best left to the professionals.
Regularly Monitor Tire Pressure: Under-inflated tires reduce fuel mileage and optimal handling, and can suffer unnoticeable damage that compromises car performance and safety. Check tire pressure often; don't just "set it and forget it."
Pay Attention To Brake Operation: Properly functioning brakes are essential to vehicle safety. Disc brakes on modern vehicles are exposed to road salt, dirt and moisture, which together can create problems. Pay attention when braking. Does your vehicle stop evenly or does it seem to pull to one side? This can indicate a malfunction if it occurs on a variety of road surfaces and should be checked immediately. What about noise? While an occasional noise is not uncommon, unusually loud or constant noises when applying the brakes should be checked by a professional." To read the entire article click here.
If your vehicle is in need of seasonal auto maintenance, contact Wayne's Automotive Center at 775-525-9366 or visit waynesautocenter.com.