Read This First!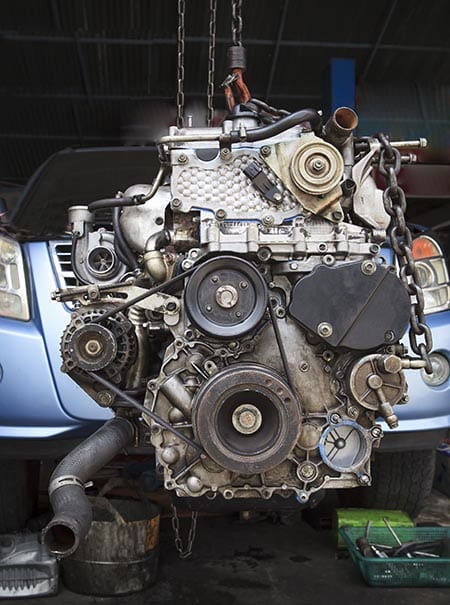 Why Diesel-Powered?
You may have noticed these past few months have been full of buzz. What about? The buzz over the new diesel-powered lineup of vehicles hitting the market this year. Not surprising, as diesel-powered engines have been making significant leaps. Diesel engines excel in efficiency, drivability, and refinement with no signs of slowing down.
But did you know diesel engines have been used significantly in Europe and Asia for decades? They haven't been a massive hit in the Reno and Sparks up until now mainly due to government regulations on diesel. However, as time progresses so does the technology used to refine diesel fuels. Diesel markets are expanding rapidly in the US, and with that, we'll see an increase in diesel-fueled vehicles on the road.
Nevada roads are an excellent place for diesel-powered vehicles. You get better fuel economy than gas-powered engines, they last longer, and modern diesel engines are quiet and powerful. Black smoke is a thing of the past. In fact, diesel engines perform as well as their gas-powered counterparts. Most drivers don't even notice the difference.
There is a great deal to love about diesel engines, but what are the drawbacks and what's keeping Reno and Sparks from making the switch? The main setback is cost. Price points for new diesel-powered engines are high; however, bear in mind diesel engines have an excellent fuel economy that will help offset that price point in the long run.
Diesel Maintenance
Let's talk maintenance. Preventative maintenance for diesel vehicles is not much different than that of gas-powered cars, in particular for the last couple of years. The most significant difference you will notice is diesel standards are high and require cleaner fuel, air, and oil. These standards in effect make filters more expensive and volatile for diesel engines than gasoline engines. Maintenance fees offset, and forgivable since diesel engines are more robust and last longer than gasoline engines. Diesel vehicles are the perfect vehicle for owners who don't like to change cars for a long time. You'll be getting the most bang for your buck driving one of these.
Whether you're looking to make the switch to diesel or stay with a gas-powered vehicle this year, we hope our article helps you make an informed decision. As to which car is better will all depend on you as the driver and your driving habits.
Also, remember, we're the most trusted name in the Reno and Sparks area for the best diesel engine repair and services in town. Give us a call at Wayne's Automotive, or come on down and get your questions answered and car troubles fixed.