The Risk of Auto Repair Scams
Have you ever gotten the feeling that you're being advised on getting unnecessary auto repairs? Learn how to avoid an auto scams.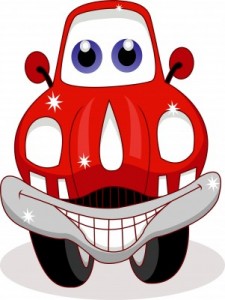 According to an article at autotrader.com, "Understanding Different Types of Auto Scams"
"Scams of disreputable service centers contain one or both of two elements: (1) Charging you for work that was never done, or (2) Convincing you of the need for unnecessary and often overpriced repairs. Here are four different types of scams you could run into and ways to avoid them:
* Unnecessary replacement of parts.
If the mechanic says your car needs a replacement part, ask to be shown which part needs replacing and use a marker or some means to distinguish it later. Always let the mechanic know that you want the old part back–this way you know the item was actually replaced. If you're still mistrustful, you can always have the part looked at by another mechanic to make sure it was defective.
* Charge for unauthorized work.
Always request a repair estimate or work order that itemizes everything you've authorized. Don't sign a work order unless it's completely filled out and you understand what it says. Generally the cost of the repair should vary above the original estimate by no more than 10%. Before authorizing even more work, make sure you know the exact dollar amount. Never tell your mechanic, "Do whatever is necessary."
You can poll other shops to find out how much mechanics in your area are charging for common repairs and maintenance.
* Charge for unnecessary work.
Beware if your mechanic's idea of "scheduled maintenance" bears little resemblance to the recommendations in your owner's manual. Some shops "build the ticket" (translation: pad the bill) by recommending extra and often unnecessary procedures, such as engine and transmission flushes, or by scheduling some tasks prematurely. Some hawk high-priced "generic" maintenance schedules that may omit procedures your car needs." To read the entire article click here.
For Reno auto service you can trust and the reputation to back it up, contact Wayne's Automotive Center at 775-525-9366 or visit waynesautocenter.com