All tires are not the same. Have you heard the current trends in tires? Let's take a look at things you may not know about current tire trends.
According to an article at johnsonsautocare.com, "Tire Trends"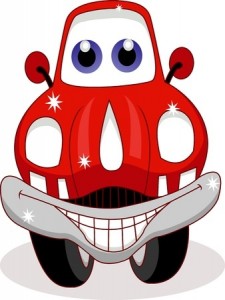 "Tires all look sort of the same…round and black…and people tend to think tires don't change much over the years. That's really not true, though – engineers and designers are constantly working on advances in tire designs for more miles, better fuel economy and better performance.
Here's a rundown of current trends in tire technology you may not have been aware of:
Tall, skinny tires are coming back. If you've ever ridden a beach cruiser bike vs. a racing bike, you know that skinny tires have lower rolling resistance. Carmakers are going in that direction, too – the BMW i3 electric/plug-in hybrid uses Bridgestone Ecopia tires, with higher inflation pressure and a taller, skinnier profile. Tall, skinny tires also reduce the car's frontal profile for lowered wind resistance and aerodynamic drag. It isn't just the BMW i3, either…the Corvette Z51 is going with taller, skinnier tires.
Static electricity can be a problem with tires. Static electricity and an inadequate electrical ground can be a real concern when you're refueling, or when you're sliding out of the car. Modern tire compounds feature less carbon black to cut rolling resistance and weight, but that also means a tire that's less conductive for an electric ground between the vehicle and the road surface. The solution is an "antenna tread" in the tire's surface – a thin, continuous strip of rubber that serves as an efficient conductor between the tire and pavement so the vehicle is always grounded.
Run-flat tires can make it another 100 miles or more after losing pressure. Tire manufacturers design run-flat tires to cover 50 miles at 50 mph, but at slower speeds you can get a lot more miles than that out of them. The idea is to lessen the amount of heat generated by the tire and reduce the fatigue in the belts and the rubber. Imagine flexing a paper clip…if you bend it back and forth quickly, it'll break quickly, but if you flex it slowly, it'll last longer." To read the entire article click here.
For quality auto repair service, Wayne's Automotive Center in Reno is you're trusted auto repair shop. For more information, contact Wayne's Automotive Center at 775-356-9366 or visit waynesautocenter.com.