The Importance of Timing Belt Replacement in Reno Nevada
Want to avoid costly auto repairs in Reno Nevada?  One way to keep auto cost manageable is to stick to scheduled auto maintenance especially when you need to replace your timing belt.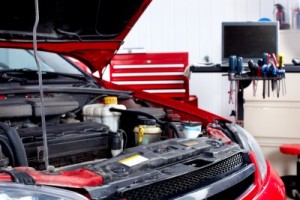 According to an article at life123.com, "Why You Need to Replace Your Timing Belt"
"The average for timing belt replacement is 60,000 miles. Some vehicles recommend changing the timing belt at 100,000 miles, but most mechanics will advise you to change it at 60,000 miles.
Why Replace the Timing Belt?
If you're not a fan of expensive engine repairs, staying on top of timing belt issues is one of the best things you can do for your car. While a timing belt may look new, it stretches over time. The tensioner keeps the belt tight, but eventually, the tensioner runs out of travel room and cannot tighten the belt and further.
When the timing belt stretches too much, it throws off the timing in the engine and the valves will hit the pistons. When the valves hit the pistons, they will either bend, knock a hole in a piston or may even cause a rod to bend, although this is very rare in newer cars. Any of these problems could cause such severe damage that the only option is to replace the engine or junk the car.
Stay on Top of Timing Belt Maintenance
If your manual recommends changing the timing belt at 60,000 miles, it is best to change it between 50,000 and 60,000 miles, so that you have time to schedule the maintenance before the vehicle hits the recommended limit. Timing belts on some vehicles will stretch past their useful life by the time they hit 60,000 miles, potentially damaging the engine."
To read the entire article click here:
If you're not sure when you had your timing belt last replaced, visit WaynesAutoCenter.com in Reno Nevada to schedule an auto service appointment.