The Importance of Sticking to Preventative Auto Maintenance in Reno
Do you stick to recommended auto service maintenance or do you choose to ignore auto maintenance? When you choose to ignore auto maintenance, just remember that choice could be a costly one in the future. Learn what not to ignore.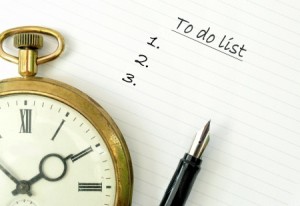 According to an article at autoweek.com, "Common Auto Mistakes You shouldn't Ignore"
"The mistakes are mostly basic things that we trust the savvy readers of Autoweek.com should never have to worry about. But just in case, here they are, in order:
1. Putting off scheduled maintenance
This is self-explanatory. If you put off your maintenance, old antifreeze could be rotting in your system, metal flakes could be floating around in your oil and your brake lines could be one panic stop away from bursting. Check your service manual for scheduled maintenance, paying special attention to the cycle and climate you're driving in. Some cars require more maintenance when driven in a severe manner or in extremely hot or cold weather.
2. Ignoring the check-engine light
This one is also a bit obvious, but it does pay to get that annoying light diagnosed. Many local parts stores will check it for free, and often that bit of diagnostic plus the car's repair manual allow fixes to be made in the driveway.
3. Not changing oil
Again, this is deadly for any engine. It probably should be listed first.
4. Not checking tire pressure
This is a warning that's not heeded nearly often enough. Besides the chance of a blowout, under-inflated tires take longer to bring the car to a stop, perform worse in emergency situations and waste more fuel than properly inflated rollers. Check them once per month, or more often if the temperature changes quickly."To read the entire article click here.
Customers that are looking for the best Reno auto repair shop come to Wayne's Automotive Center. For more information contact Wayne's Automotive Center  at 775-525-9366 or visit waynesautocenter.com.