The Importance of Routine

Preventative

Auto

Maintenance

in Reno
Do you ever feel like your wasting time or money on preventative auto maintenance? You may want to keep reading to learn why you shouldn't neglect your vehicle's auto maintenance service.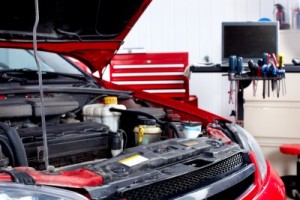 According to an article at autocreditexpress.com, "Auto Repair Service"
 "Some drivers brush off the importance of making sure they visit the mechanic for routine maintenance on their vehicles. This is especially true during times when the budget is a little tighter than usual. What you may not realize though, is you're actually wasting a ton more money by not going in for your regular tune-up and oil change. This is because you're wearing down your engine more and more, and without the proper care it will someday have serious issues that have to be addressed; or it could just stop working altogether.
Furthermore, by keeping up with your vehicle's care, you could save yourself a ton of money when you purchase your next car, truck or SUV. If that's not convincing enough listen to this – the world's oldest running car sold for over $4.2 million.
Tune-up's, Oil Changes, and Trade-in's Oh My!
Now you probably don't have a 1884 De Dion Bouton Et Trapadoux Dos-A-Dos Steam Runabout in your drive way (say that three times fast!), but you probably have a vehicle that can be of great worth to you on many different levels. No matter what type of automobile you own, if it doesn't transport you from point A to point B, it's probably not going to be of much worth to you. Here's what you shouldn't skip out on:
Tune-ups
Just like your own health, you should make sure you car visits the mechanic for its check up. Consult your owner's manual to know exactly when to see your local mechanic. It's often based on mileage; not months like some may lead you to believe.
Oil and Other Fluid Changes
Oil, coolant, power steering and so many other fluids need to be checked regularly too. If you're unsure what to check or how to replace the fluids, it's best to go see someone that is experienced that can assist you or do it for you. Again, your manual will give you great insight as to when fluids typically need to be changed or replaced." To read the entire article click here.
For the best preventative auto maintenance service in Reno, contact Wayne's Automotive Center at
775-525-9366 or visit waynesautocenter.com.