The Importance of Routine Auto Maintenance in Reno Nevada
Do you stick to an auto maintenance schedule in Reno Nevada? Learn about the importance of being diligent when it comes to auto maintenance.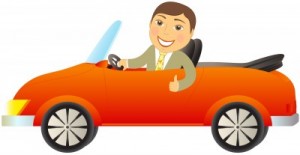 According to an article at chevroletofjoplin.com, "When Was the Last time Your Vehicle Had Routine Auto Maintenance?"
"According to your owner's manual, you should take your vehicle in for its 50,000-mile routine maintenance.  But, there's nothing wrong with it.  Its running fine, it's not making any strange noises, and you've gotten the oil changed recently.  Do you really need to take it in and spend money on maintenance?
The simple answer is yes.  Following your vehicle's recommended routine maintenance schedule is important.  Doing so can help to make sure your vehicle runs reliably and helps to maintain its resale value. GM has developed its maintenance schedule to highlight the recommended minimum maintenance requirements for your vehicle and, in most cases, completing this routine maintenance are necessary to keep the vehicle's warranty in good standing."
To read the entire article click here:
If your vehicle is overdue for routine auto maintenance in Reno Nevada; visit WaynesAutoCenter.com to schedule a service appointment.