The Importance of Properly Inflated Tires
Tires looking a little low in air lately? Do you know what can happen when you continue to drive with under inflated tires?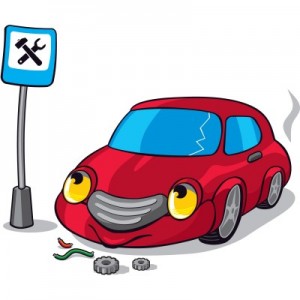 According to an article at therecord.com, "Tire Safety Tips"
"Tire inflation: If tires are under inflated it can result in stress to the tire, which can lead to uneven tread wear that results in loss of control while driving. Tire pressure should be checked occasionally to account for the effects of time, including such factors as ambient temperature or even the existence of minor tread punctures. Always check air pressure when tires are cool, and that means without having recently driven on them. If you have to drive to the air pump, first check and record your tires' air pressure. Then add air pressure when at the pump. Also: don't ever reduce air pressure when the tires are hot. The recommended cold tire inflation pressure for your vehicle's tires can be found in the owner's manual or tire information placard." To read the entire article click here.
Whether it's time for new tires or just need an expert   to inspect your tires Wayne's Automotive is the place to go. For more information contact Wayne's Automotive Center at 775-525-9366 or visit waynesautocenter.com.