The Importance of Keeping Up with Tire Maintenance
When was the last time you checked the tire pressure in your vehicle? Learn about the recommendations that auto experts suggest on checking tire pressure.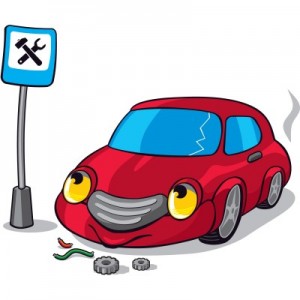 According to an article at motortrend, "The Importance of Tire Care"
"A flat tire can create an immediate emergency situation, but there's another failure that must be addressed right away, a more insidious and subtle tire epidemic that's compromising both our tires and other areas of driving: underinflation. It's true, a large percentage of the vehicles on the road are operated with underinflated tires, and this can cause all kinds of problems.
For one thing, it takes more energy to roll a tire with less air pressure, so the engine needs to consume more fuel. According to the American Automobile Association, underinflated tires can cut fuel economy by as much as 2 percent per pound of pressure below the recommended level. Underinflated tires also cause more heat to build up in the sidewalls. Heat is one of the primary enemies of tires, and excessive heat can cause the tire to fail prematurely or substantially shorten its service life, meaning you could be shelling out for new tires sooner than otherwise.
Additionally, tires with low air pressure are more sluggish in their response to steering input and suspension dynamics, compromising your vehicle's handling, which could become a safety issue." To read the entire article click here.
Wayne's Automotive Center has built a reputation of trust, providing quality auto maintenance and diagnostic services along with diesel repair services in Reno. For more information contact Wayne's Automotive Center at 775-525-9366 or visit waynesautocenter.com.