While summer offers endless possibilities for traveling, is your vehicle ready for a road trip? Let's take a look at summer auto maintenance tips to consider before you head out on the road.
According to an article at shop.advanceautoparts.com, "Road Trip Check List"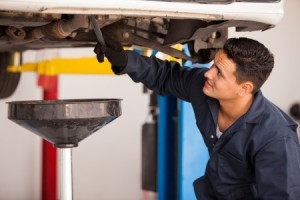 "Prepare your car for summer driving today.
Summer vehicle maintenance checklist: following this preventative maintenance checklist can make summer driving safer, smoother and even less expensive.
Once you make it through winter, it's tempting to relax and neglect your vehicle. After all, the harsh conditions that make winter driving so stressful for your vehicle are over, right?
While that's true, summer brings its own set of challenges. Scorching heat, relentless humidity, heavy rain and other factors all impact your vehicle.
But, by taking a bit of time now, you can make it easier for your vehicle to deal with summer conditions — and perhaps prevent some eye-popping repair bills later.
Follow this summer vehicle maintenance checklist to care for your vehicle in the hottest season.
Start with the basics — get an oil change. If you live in a mild climate or will be towing a trailer, a higher viscosity oil might be necessary.
Inspect your belts and hoses for evidence of damage (such as cracks, fraying, leakage or swelling). The heat and humidity of summer will only make these conditions worse, and might cause a breakdown at an inopportune moment. Shop online or stop by our auto parts stores for a complete selection of belts and hoses, and other quality auto parts.
Evaluate your windshield wipers. While they survived winter, it doesn't mean they're ready to tackle summer. And you don't want to deal with inadequate windshield clearing when thunderstorms hit. Purchase your blades from Advance Auto Parts, and we'll install them for free. Plus, we carry wiper blades designed for summer driving conditions.
Take a look the condition of your coolant, as well as its level. If necessary, add coolant or perform a flush-and-fill. Summer's heat makes it more difficult for your engine to keep its cool." To read the entire article click here.
Why pay more for your auto repairs in Reno? Wayne's Automotive Center repair service is here to better serve you in the Reno and Sparks area. For more information contact Wayne's Automotive Center at 775-356-6996 or visit WaynesAutoCenter.com.