The Importance of Dashboard Lights in Reno Nevada
Do you know why it's so important to pay attention to your dashboard lights especially when your check engine light appears in Reno Nevada? Learn about the importance of paying attention to your check engine light.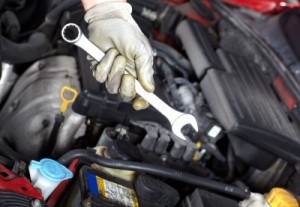 According to an article at abclocal.go.com, "Watch out For That Check Engine Light"
"With gas as expensive as it is, you want to know your car isn't wasting any. And if it isn't being fuel efficient, it can light up its "check engine" light.
That's not to be taken lightly. It can mean something is amiss with your engine's operating systems, including the crankshaft sensor, mass airflow sensor and coolant sensor, which tells you the temperature of the engine.
"All these send the information to the computer and it relates it to the engine and fuel economy," said Leon Kaplan, "The Motorman."
Kaplan has been around engines his entire life. His shop, like others, has had to adapt to modern computer engine systems. He diagnoses cars for customers on a regular basis. You can also check into it yourself."
For the best auto repair shop in Reno Nevada why go anywhere else than Wayne's Automotive Center is the best. For more information visit WaynesAutoCenter.com.