The Importance of Checking Your Cars Fluid Levels
A little auto maintenance service can make a huge difference. Do you know when was the last time you had your vehicles fluid levels inspected by a mechanic?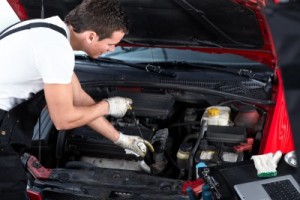 According to an article at carhub.hubpages.com, "Regular Vehicle Maintenance"
"Regular vehicle maintenance is important for maintaining the longevity of your car. If you don't take care of your car, it is more likely to leave you stranded on the side of the road or leave you with an empty wallet after costly repairs. There are numerous things you need to do to maintain your vehicle. Among your regular vehicle maintenance needs is the regular checking of several fluids in your car.
Oil
Oil is one of the most important fluids in your car because it lubricates your engine. Without enough oil, the parts of your engine will wear down faster; a dry engine will seize up completely. You should check your oil regularly to maintain it at proper levels. If your car has been in use, let it cool for an hour or so to ensure an accurate reading." To read the entire article click here.
To schedule your auto maintenance service appointment, contact Wayne's Automotive Center at 775-525-9366 or visit waynesautocenter.com.