Brakes are one of the most crucial parts to a vehicle. Can you tell when it's time to get your brakes replaced? Let's take a look at warning signs when it's time to replace your brakes.
According to an article at cars.com, "Does Your Vehicle Need Brake Replacement?"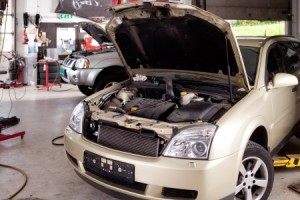 "Many cars have built-in wear sensors that scrape against a brake disc when the linings needed replacing. The driver will hear an annoying screeching sound when they apply the brakes (or when the brakes are released on some vehicles).
Those sensors aren't on every vehicle, so drivers should listen for squeaks, squeals, grinding (often a sign that brake pads are entirely gone) and other noises that indicate wear. Some minor noises can be eliminated by cleaning the brakes, but persistent, prominent noises usually mean parts are worn. Other signs are pulsations through the brake pedal, longer stopping distances, or when you apply the brakes your foot goes down further, closer to the floor. Because brake linings wear gradually, you may not notice the demise in performance, so that's where the experienced eye of a mechanic can help.
All cars have a brake warning light that comes on for a few seconds every time you start your car. If it comes on while driving, that probably means your brake system is low on fluid because of a leak or a problem with the brake master cylinder. Note that this is not the same warning light that comes on when you apply the hand- or foot-operated parking brake." To read the entire article click here.
Wayne's Automotive Center offers auto repairs at a reasonable rate, with the quality workmanship you would expect from any repair shop! For more information contact Wayne's Automotive Center at 775-356-6996 or visit WaynesAutoCenter.com.