The Impact of Neglecting Auto Maintenance
With Americans being busier than ever, one thing we shouldn't ignore is auto maintenance. Here's just a few reasons on the impact your vehicle could have when auto maintenance is avoided.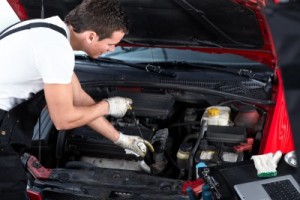 According to an article at yourwestvalley.com, "What Not to Avoid"
"Ignoring tire pressure: Not checking tire pressure at least once a month can wreak havoc on your wheels. A tire can look and feel full yet only contain half the pressure it requires to be road ready. Besides impacting gas mileage and overall handling, low or over-inflated tires affect suspension, tread wear and can result in blowouts.
• Neglecting fluids and coolants: These are the lifeblood of your car, but often, people wait until the vehicle starts malfunctioning rather than take a proactive approach, Mock said. Neglecting fluid levels can at best, inconvenience motorists, and at worst, shut down a car.
• Not checking the battery: The average lifespan of a car battery in Arizona is 32 months. Still, a battery's capacity and condition should be checked every six months. For example, if the cables get corroded from leaking battery acid, they can be hugely expensive to replace.
• Putting off oil changes: It's not uncommon for motorists to forget or put off changing the oil, Mock said. The primary function of oil in cars is to separate water from oil by keeping the water suspended. It also breaks down carbon deposits in your engine. Dirty oil loses its capacity to do all of that. Plus, during an oil change, the mechanic will inspect parts and check fluids and filters." To read the entire article click here.
If you're looking for auto repair service in Reno, you have found the right place! For more information contact Wayne's Automotive Center at 775-525-9366 or visit waynesautocenter.com.