The Dangers of DIY Auto Repairs
While many people feel that doing auto repairs themselves could possible save them money. Before you tackle auto repairs have you considered that without the right auto knowledge and understanding you're putting yourself at danger and the repair could possibly end up costing you more?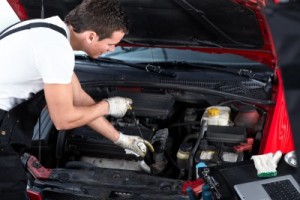 According to an article at instyleautomotive.com.au, "Why DIY Auto Repairs Is Not a Wise Choice"
"Car repairs can be extremely costly. Therefore, numerous people look for means to cut costs; some even decide to attempt their own hands at automobile repair work, however unskilled they are. Usually speaking, auto repair is one thing that should be delegated the specialists. Required some convincing? Right here are three reasons why do-it yourself car repair is not an excellent concept:
Some car repair works are dangerous.
Numerous auto repairs require that you hoist your automobile up off the ground, or that you manage electrical related parts and large tools or equipment. If you don't have skill with these important things, you might be placing yourself in serious danger by taking the opportunity on repairing your vehicle yourself. For safety's sake, take your car in to a qualified repair work store.
You do not understand what you're doing.
Admit it: Mechanics have the ability to call themselves mechanics for a reason. They either went to a special school, or trained under a master mechanic for years, to discover everything they could about car repairs.
While it is true that you can investigate the Web and have a look at manuals from the collection to find out about auto mechanics, there is absolutely no replacement for years of hands-on knowledge and training. It's not uncommon for unskilled DIY-ers to finish the first part of a job, only to discover that they get stuck– parts all over the garage floor– without any idea of how you can correct the circumstance (or put their cars back together). If you are not a mechanic, then your best option is to leave your automobile repair works to the specialists.
You could make a bad problem worse.
This is associated with the "you have no idea exactly what you are doing" point. Basically, some car repair jobs can be basic to fix, while some are not. Unless you understand about cars, you don't know what is easy and what is not, and you might end up causing even more damages than what you had in the first place." To read the entire article click here.
For the best auto service you can trust in the Reno Sparks area, contact Wayne's Automotive Center at 775-525-9366 or visit waynesautocenter.com