The Challenges that Women Encounter When Getting Auto Repairs
What do women need to know before heading down to an auto repair shop? Learn about some of the challenges that women face when going to an auto repair shop according to a recent study published.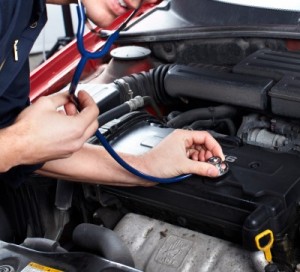 According to an article at automd.com, "The Auto Repair Process for Women"
"While women have a more negative view of the repair shop/service center experience than men do, across the board consumers say a more transparent process would improve the experience. Consumers say that not knowing what a repair should cost is the biggest challenge in the process and that they want real apples-to-apples repair job quotes. But, the survey shows, these consumers are empowering themselves digitally, by going online to research pricing and to look at consumer reviews before going to a repair shop.  
"We know that there are excellent repair shops and service centers in every city in the US, but, as this study shows, a persistent perception problem plagues the industry: consumers simply don't trust that they are paying an appropriate price for a repair and their view of the whole experience is, generally, not a positive one," said Brian Hafer, VP of Marketing for AutoMD.com.  "But there is good news. Consumers are going online to check price quotes and repair shop reviews and are craving apples-to-apples actual job quotes. So, for shops that are pricing fairly, offering real quotes and keeping up a good digital presence, there is a real chance to improve perception – and, with it, their business." To read the entire article click here.
For guaranteed Reno auto service you can trust, contact Wayne's Automotive Center at 775-525-9366 or visit waynesautocenter.com.