The Best Auto Tips During the Winter Season in Reno Nevada
Are you keeping up on your auto maintenance in Reno Nevada? Don't wait until something happens, here are tips on auto maintenance that no driver should put off during the winter season.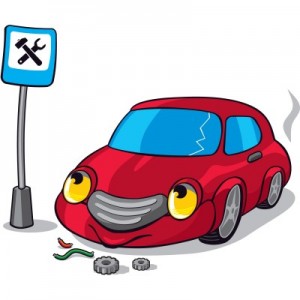 According to an article at angieslist.com, "Auto Care and Auto Tips"
"Check the tires: Grab a ruler and check the depth of the tread on your car's tires. If driving in snow, make sure the tires have a minimum of 6/32 of an inch of tread. If driving on wet roads, look for a minimum of 4/32 of an inch of tread. Make sure to check all four tires, because tires do not always wear evenly, and replace tires that do not meet the minimum tread depth for you area's weather. Also, check tire pressure and make sure tire inflation reflects the manufacturer's recommendations for your vehicle.
Maintain visibility: Check the wiper blades for signs of cracking and wear. Replace damaged blades with either winter blades or all-season wiper blades. Fill the windshield wiper fluid compartment with non-freezing windshield wiper fluid. Never use plain water in the windshield wiper fluid compartment for winter driving, because plain water can freeze on the windshield, reducing visibility.
Check the oil: Check the oil for signs of particulate matter in the oil. If the engine oil looks thick or unusually dark, start the season right with a fresh oil change, making sure to use the oil viscosity recommended by the manufacturer for cold weather vehicle operation. Information about recommended oil viscosity for cold weather operation is available in the owner's manual or through an online search."
To read the entire article click here:
For more information on the best auto repair shop in Reno Nevada, visit WaynesAutoCenter.com.