The Best Auto Care Tips in Reno Nevada
What are the best auto maintenance tips that you know? Well, let's just say that leaving auto maintenance is best when left to the professionals at Wayne's Automotive Center in Reno Nevada.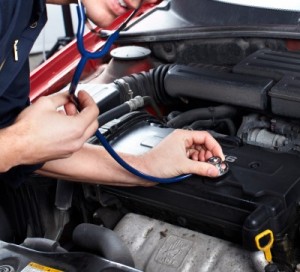 According to an article at nationwide.com, "How Well are You Taking Care of Your Vehicle"
 "Replace most engine coolant or antifreeze every 30,000 miles – or every two to three years. Newer formulas, however, may last up to 50,000 miles. To check coolant level, turn the car off and wait for the engine to cool. Locate the coolant reservoir (usually a translucent plastic tank) and eyeball the level of the coolant against the full and low indicators.
Power steering fluid
Power steering fluid should be changed every three years or 50,000 miles. If you have a power steering fluid reservoir, check the level visually; otherwise, follow the dipstick method. Low power steering fluid may indicate a leak, so have your mechanic take a look.
Check to ensure that brake fluid levels are within tolerance. How often you need to replace brake pads or other components depends on how you drive and typical driving conditions. Warning signs of a brake problem include noise, vibration or "grabbing" when you apply the brakes. Working on your brakes is a job probably best left to the professionals."
For the professionals in the auto repair industry visit WaynesAutoCenter.com for more information on our automotive services.