The Benefit of Preventative Automotive Maintenance
Just like life can be unpredictable so are auto repairs. When you see a check engine light turn on, do you automatically feel financial stress? Learn the best way to avoid costly auto repairs and the unnecessary stress is preventative auto maintenance.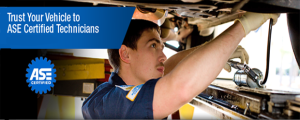 According to an article at nerdwallet.com, "The Importance of Auto Service"
"Bringing your car in for regular service can help prevent problems, but not all services are necessary. Recommended checkups when your odometer reaches a certain number of miles often involve only minor things like checking the fluids — procedures you may be able to do yourself. Most mechanics suggest an oil change every 3,000 miles, but your car's owner's manual may say something different. If you're a do-it-yourselfer, you can buy basic electronic diagnostic tools that plug into a jack under your dashboard and tell you which part of the car is acting up.
Buy a well-made car
Ultimately, the cost of maintaining your car may have more to do with the type of car it is than anything else. "I've worked on everything from Rolls-Royce on down," Schaeffer says. "Everything has some problems." But it's still useful to research a make and model's total cost of ownership before you buy, Schaeffer advises.
Even if you're not mechanically inclined, you can learn to be a smarter, more savvy customer at the auto repair shop. Do your research, ask a lot of questions and if something doesn't feel right, go to another mechanic. Your car and your wallet will both benefit from your extra attention." To read the entire article click here.
For honest and skilled automotive professionals in the Reno area, Wayne's Automotive Center is your trusted auto repair shop. For more information contact Wayne's Automotive Center at 775-525-9366 or visit waynesautocenter.com.