SUV Owners Looking for an Auto Repair Shop
If your an SUV owner, did you know that with routine auto maintenance will increase the value if you choose to sale? Here are tips on how to find a qualified SUV repair shop.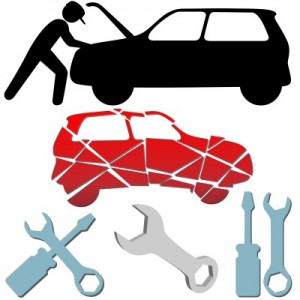 According to an article at ase.com, "SUV Maintenance Service"
"For those too busy or too overwhelmed by modern vehicles to perform their own maintenance, the pros at the non-profit National Institute for Automotive Service Excellence (ASE) offer some advice on choosing a repair establishment:
Start shopping for a repair facility before you need one.

Ask friends and associates for recommendations; consult local consumer organizations.

Arrange for alternate transportation in advance so you will not feel forced to choose a shop based solely on location.

Look for a neat, well organized facility, with vehicles in the parking lot equal in value to your own and modern equipment in the service bays.

Look for a courteous staff, with a service writer willing to answer all of your questions.

Look for posted policies regarding labor rates, diagnostic fees, guarantees, acceptable methods of payment, etc.

Ask if the repair facility usually handles your type of repair work.

Start off with a minor job and progress to more complex work if you are pleased with the establishment." To read the entire article click here.
Quality SUV auto repair service is just a phone call away, contact Wayne's Automotive Center at 775-525-9366 or visit waynesautocenter.com.