With the weather warming up, are you planning a road trip? Before you head out on the road, here are tips on how to keep your car running smoothly this summer.
According to an article at news.carjunky.com, "Keeping Your Vehicle in Tip-Top-Shape this Summer"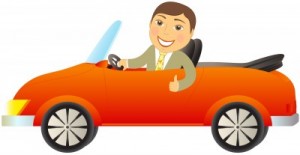 "Here's how you can help your car keep cool in the warmer weather this summer.
Whether it's a vacation road trip or your daily commute to work, when the temperatures climb higher on the outside, things are also heating up under the hood of your car.
Fortunately, there are several preventative steps you can take to keep your engine running cool. Here are some tips that can help to keep you on the road to safety and convenience.
• Check Your Battery
If you have an older vehicle or you've had your battery for more than three years, you should have it tested. While it is common to hear of car battery failure during the cold winter months, heat is just as hard on your battery. Warmer temperatures can evaporate battery fluid, causing damage to internal plates and speeding up corrosion.
• Top Off or Change Fluids
Engine fluids are a key component in keeping your car running during the summer months. When fluid levels are low, the cooling effect is decreased and could result in overheating. Check your vehicle fluids including motor oil, transmission fluid, power steering fluid and brake fluid. Refer to your owner's manual for recommended fluid type.
• Check Engine Belts, Hoses for Cracks, and Wear
Look for leaks and feel to determine if the hoses are firm and pliable. Pay special attention to places where hoses are connected and clamped. Do not attempt to touch any hoses or belts after you have been driving your vehicle, as they will be hot and could cause burns and serious injury." To read the entire article click here.
For the best qualified Reno auto repair service coupled with a friendly atmosphere with significant savings in town. To schedule your auto service contact Wayne's Automotive Center at 775-356-6996 or visit waynesautocenter.com.