Even though summer may be coming to an end, the heat is still here. If you've been busy enjoying all that summer has to offer, did you neglect your vehicle maintenance? Here are auto tips to consider to keep your vehicle running smoothly during the warmer months.
According to an article at autotrader.com, "How to Maintain Your Vehicle in the Summer"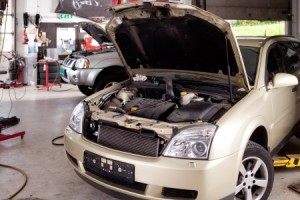 "The high temperatures of summer can be tough on a vehicle – everything from the paint down to the tires is subjected to harsher than normal conditions. Gone unchecked, some issues could leave you stranded in the heat. Here are a few tips to help make sure you and your vehicle are protected against the hazards of summer.
Fluids like coolant, motor oil and windshield washer fluid are things motorists can regularly check on their own. Engine coolant, sometimes called antifreeze, is the number one thing motorists should stay on top of in the summer months. Since modern cars have a closed system for coolant, checking or adding coolant is easy. This is generally done through the coolant reservoir located under the hood. Consult your owner's manual for a specific location. Be sure the coolant level is between the minimum and maximum markings, adding more if necessary. But never open the radiator cap or coolant tank lid when the engine is hot.
Tire pressure is also important, especially in summer months. As the outside temperature climbs, the air in your car's tires expands, so check your tire pressure when the tires are at a normal temperature – before you set out on a road trip. Also, be sure to use the proper tire pressure for your car, not the maximum pressure listed on the tire sidewall. Check the recommended tire pressure label in the door jamb or glove compartment, or consult your owner's manual.
Tires that are over- or underinflated can reduce the vehicle's handling capability or generate excess heat, causing a blowout. Although most new cars have an on-board tire pressure monitoring system, get a good quality tire pressure gauge – a dial-type analog unit or digital gauge, not a straight, pen-type one – and check them yourself every few months. Don't forget to check the pressure in your spare tire, too. It's like an insurance policy. You never know when you might need it." To read the entire article click here.
For quality preventative auto service and auto repair service from a Napa AutoCare Center in Reno, contact Wayne's Automotive Center at 775-356-6996 or visit waynesautocenter.com.