Start the New Year off with Auto Repairs in Reno Nevada
Starting off this year the right way, clean out the closets, clear out all the Christmas decor, and what about auto repairs? Did you get your vehicle into the auto repair shop yet in Reno Nevada?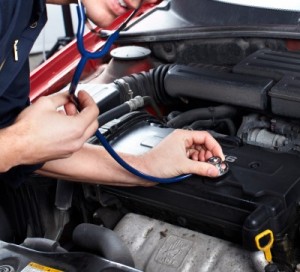 According to an article at insideouthawaii.com, "What Auto Repairs You Should Do in the New Year"
"Well, this year is going to be different, especially if you drive a car, truck, or SUV. That's because the staff at InsideOut has compiled a sure-fire hit list of New Year's "Resolutions for the Road."
By combining lifestyle choices with nuts-and-bolts practicality, you can get 2013 off to a jackrabbit start by resolving to:
• Clean the clutter from your garage so you actually have room to park the car inside.
• Ditch those worn-out windshield wiper blades before they start etching rainbow-shaped grooves into the glass. (Note: New wipers will also improve your visibility on those dark and stormy nights when Hawaii's rain comes down in buckets.)
• Vacuum the beach sand from your car mats, and then dig out that half eaten musubi that rolled under the passenger seat two weeks ago.
• Take your dog joy riding once a week and let his ears flap wildly in the wind. (Note: Leave your cat comfortably at home.)
• Change your oil three times a year, check tire pressure once a month and replace your brakes before they begin to squeal. (Note: Pads are cheaper than rotors.)
• Use your turn signal well before reaching an intersection or turning into a parking lot as a courtesy to other drivers."
For the best auto repair shop in Reno Nevada you have to visit WaynesAutoCenter.com the auto repair experts.