Spring is in the Air: Seasonal Auto Maintenance Tips
Just Like many homes go through the process of spring cleaning, did you consider the maintenance on your vehicle? Here are a list of auto maintenance that should be done in the spring.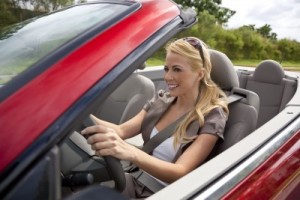 According to an article at chiff.com, "Seasonal Auto Service Tips"
"Winter can be tough on lots of things, including cars and trucks. Cold temperatures, snow and ice, road salt and pothole-causing freeze-thaw cycles put car batteries, tires, brakes and suspensions to the test.
According to the National Highway Traffic and Safety Administration vehicle crashes due to neglected maintenance cause more than 2,600 deaths a year. Spring is the time to rid vehicles of winter's sins in time for summer travel.  
Since 1970, Americans have more than doubled their vehicle miles traveled, according to federal statistics. In summer, many of those miles are logged on driving vacations far from home, the last place motorists want to risk a breakdown.
"Regular vehicle maintenance and inspections can help improve a vehicle's fuel efficiency, achieve peak performance and even help avoid major repairs down the road," says Peter Lord, executive director, GM Service Operations.
Winter's "major deadly sins" can affect just about all vehicle systems, but some are especially vulnerable. Vehicle owners can follow these tips to ensure their vehicles are ready to roll:
Batteries: They work harder when it's cold, and winter can compromise their cranking performance up to 60 percent. Test and replace old or weak batteries, especially those more than three years old. It can be cheaper than a tow and replacement on the road." To read the entire article click here.
For a trusted Napa AutoCare Center in Reno, contact Wayne's Automotive Center at 775-525-9366 or visit waynesautocenter.com.