Spring Cleaning is Not Just For the Home, But For Your Vehicle Too
Many people do the traditional spring cleaning of the home, but have you considered spring cleaning your vehicle? To keep your vehicle in tip-top-shape here are tips to get started on your vehicle.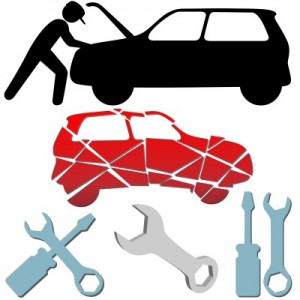 According to an article at dokmo.com, "How to Maintain Your Vehicle"
"Spring has sprung. With spring comes the inevitable spring cleaning.
We all know what that's like. Cleaning out every closet, every dresser and desk drawer, doing a deep clean on pretty much every surface in your home.
But what about spring cleaning for your car?
Some people do this with the change of each season, but still others let this opportunity pass them by. And, if everyone knew the benefits spring cleaning can have on the longevity of their cars, maybe this simple step would be at the top of every priority list.
As a follow-up to the post we did a few weeks ago about removing salt stains from your car's floor mats and carpet, we thought we'd do an entire post about spring cleaning for your car. Here's a few tips and tricks for getting started.
A Thorough Exterior Cleaning
Giving your car a really good bath is a great way to start the spring cleaning process. By washing your car with car-specific soap and using a soft natural-fiber or microfiber towel to dry, you can add years of life to your paint job.
If you want to go the extra mile, make sure to wax your car after washing. By doing this a few times each year your car won't just look great, but you'll get the added benefit of paint damage protection." To read the entire article click here.
Not sure which auto maintenance your vehicle needs, contact Wayne's Automotive Center at 775-525-9366 or visit waynesautocenter.com.