As the weather continues to warm up, are you planning a road trip? Is your vehicle ready for a road trip? Let's take a look at auto care tips to consider before hitting the road.
According to an article at pressreleaserocket.net, "Spring Road Trip Tips"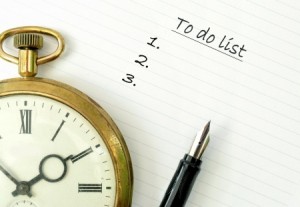 "Winter can be very hard on vehicles," said Tracey Virtue, Vice President of AutoMD.com. "Dirt and grime, road salt, potholes and a general nasty environment, make giving your car a thorough once-over arguably the most important thing you can do."
That's not all. With warming temps comes an opportunity to prepare for the beating cars will take during the heat and humidity of the summer months. Here are five key areas to add to the list:
1. Exterior The best thing about springtime may just be that first car wash and wax that removes the salt and dirt of the winter months and replaces it with a protected and shiny exterior. Not only is it nice to get the car looking great again, it's also important to clean the radiator fins, the AC condenser, and the cabin air vents.
The underbody of the car gathers all the grime, dirt, salt and road gremlins of winter that can cause corrosion. Consumer should head to a nearby car wash and order up an undercarriage power wash. Same goes for wheels; power wash the wheels, the wheel wells and the tires to their pre-winter shine. (Depending on the type of wheels, a special cleaner and soft bristle brush is required. Refer to the owner's manual)
2. Interior: While the car collects salt and grime on the outside, its passengers are tracking some of the same stuff into the cabin. So it is important to get the carpet and upholstery cleaned, as well as checking the condition of the seatbelts – nylon belt and retractors. It is also very important to check the air conditioning output, and inspect the cabin air filter. If the air is not cold, the system should be checked at a certified repair shop. Cabin air filters should be changed every 15K miles or once a year to avoid odors and reduced air flow.
3. Under the Hood: With the engine off, the belts, hoses and battery should be inspected to avoid a breakdown on the road. Belts should be tight with no cracks or glazing. Hoses should be firm (when performing a squeeze test) and not swollen or cracked. The battery should be tested if it is over three years old, and the battery cables should be clean and tight. Cleaning the battery posts with a brush, baking soda and water may be necessary to remove the horrible white residue." To read the entire article click here.
For all your auto repair needs in the Reno, Nevada area Wayne's Automotive has you covered? For more information contact Wayne's Automotive Center at 775-356-6996 or visit WaynesAutoCenter.com.